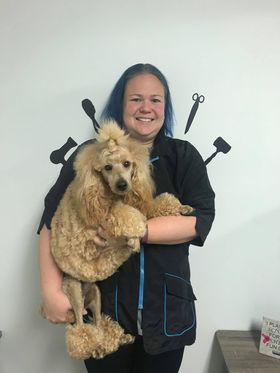 My name is Sarah Lowery and I have been grooming since 2004. On January 1, 2010, I officially opened up Shearly Unique with the goal of being all about convenience, comfort, and quality. I am the captain of the Maryland Grooming Team and also travel around the country as a competitive groomer.
I personally have a Miniature Poodle, Bichon, Shih Tzu mix adopted from BARCS, and 2 Bambino cats. I am also a mom to one beautiful daughter. I am an owner/handler to my Miniature Poodle and also participate in dog sports with him.
My

Certifications
Intellectual Groomers Master Stylist – certified in Sporting, Non-Sporting, Long Legged Terrier, and Short Legged Terrier
AKC S.A.F.E. Grooming Certified
AKC S.A.F.E. Certified Salon
Professional Pet Groomers COVID-19 Certification
Hair and Skin Certification
Pet Professional First Aid/CPR Certified
Difficult Dog Certification
Geriatric Pet Grooming Certification
AKC Poodle Grooming Certification
Feline Safety Grooming Certification
AKC Handstripping Certification
Salon Sanitation Certification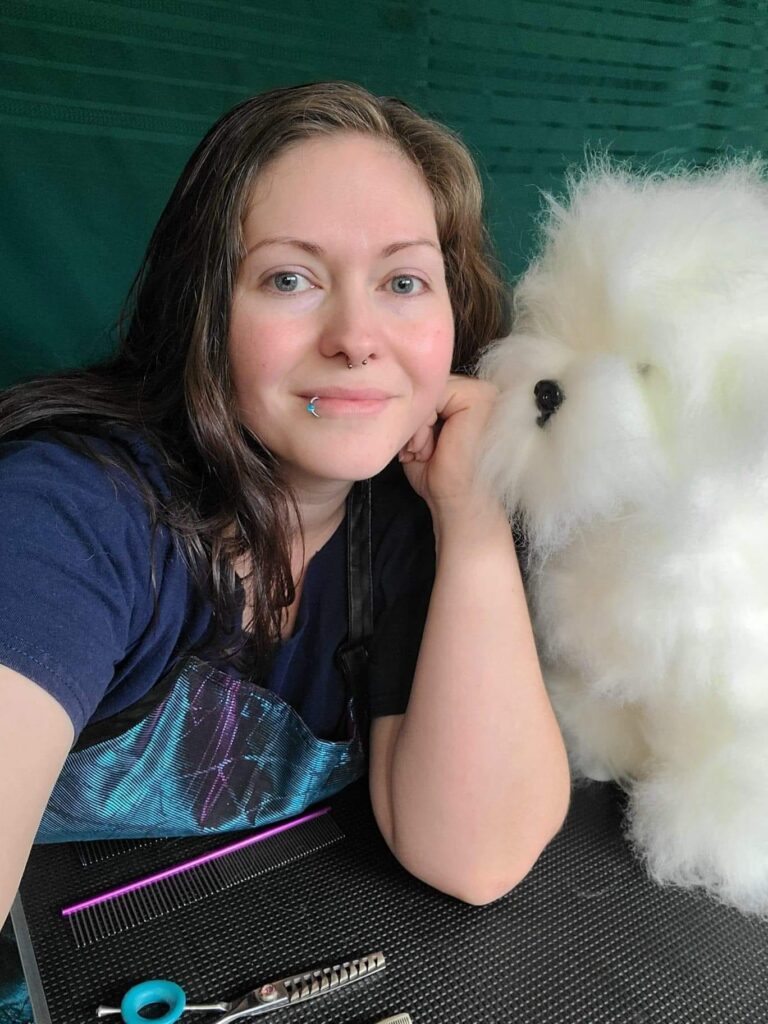 Hi, I'm Kelly! My passion for animals began at a very young age. I enjoyed the fascination of nature and how animals were emotionally connected to us as companions. I aspired to become a veterinarian, but my passions gravitated more towards the importance and care of a pets' skin and coat needs; so I became a professional pet groomer!
Just like almost every aspiring groomer, I started out as a bather, working my way to the stylist status. From thereon, I have been professionally grooming dogs (and cats) since Fall of 2006. The skills of the trade were not the easiest, but I have always welcomed the challenge, as it pushes me to do greater and learn from it. Any chance that I get, I attend classes and seminars to further my skills and bring it to the grooming table.
My grooms are of exceptional quality that excels with basic and purebred cuts and styles to suit every breed; from shaves to scissoring, and even blending techniques. I am experienced with handling various breeds, sizes, ages, coats, medical conditions, and temperaments. I seem to have a particular niche for grooming Doodle breeds, as they are probably the most common, and popular, pet that I regularly groom. Many wonderful clients have been so ecstatic by my work, that they have recommended me to many other Doodle owners. So, in a world full of Doodles, I'm their groomer!