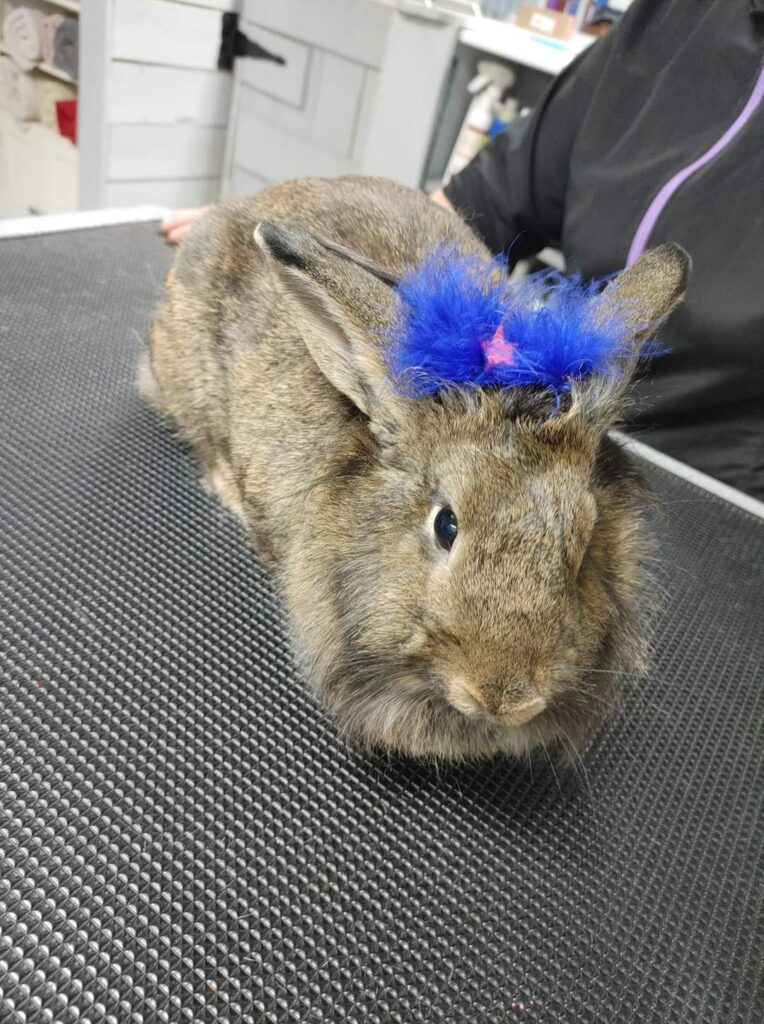 To ensure the best possible experience for you, your pet, and your groomer; we ask that you review and follow our shop policies.
Client Safety and Etiquette
Shearly Unique Pet Grooming is a home based salon in a small neighborhood. Please keep this in mind with noise level and with parking.
Please keep your pet leashed or in a carrier to ensure their safety, as well as the safety of our other clients.
Please allow your pet to potty before their appointment. There are bags and a waste receptacle provided outside of the front door.
You may wait in our waiting area for your pet, however, because of our open concept design, this may excite your pet and/or other pets we may be working on at the time. Please avoid talking to your pet while they are on the table. We work with very sharp tools and want to keep your pet as safe as possible. Most pets are much more relaxed and well behaved when their parents are not around.
We will call or send a text message to give a 20 minute notice of the completion of the groom. Please be prompt in picking up. We are a cage free facility and do not have an area to hold your pet for extended periods of time. There is a dollar per minute holding fee if not picked up within 20 minutes of notice.
Please be honest and inform us of any health or aggression issues your pet has. This is for the safety of the groomers and your pet.
We are a one-on-one facility, therefore it is very important to be on time. If you are more than 10 minutes late to your appointment, we will have have to reschedule your appointment and you will be charged a fee of half of your pet's grooming cost. We book a specific time block to take care of your pet and if you are late, it will affect all appointments after yours. All fees must be paid in full before any further appointments can be scheduled.
If you don't cancel within 48 hours of your appointment or you "no show", your appointment will be charged half of your pet's grooming cost. We do understand that emergencies happen and your individual situation will be considered. Please call if you will be late or cannot make your appointment.
We will send a text and/or email to confirm your appointment, once you schedule. You will also receive a message within 72 hours of your appointment, as a reminder. Please confirm by responding with "Y" for yes or "N" for no.
New clients will be required to pay a $30 per pet, non refundable deposit, when booking an appointment. This deposit will be applied to your appointment's total cost.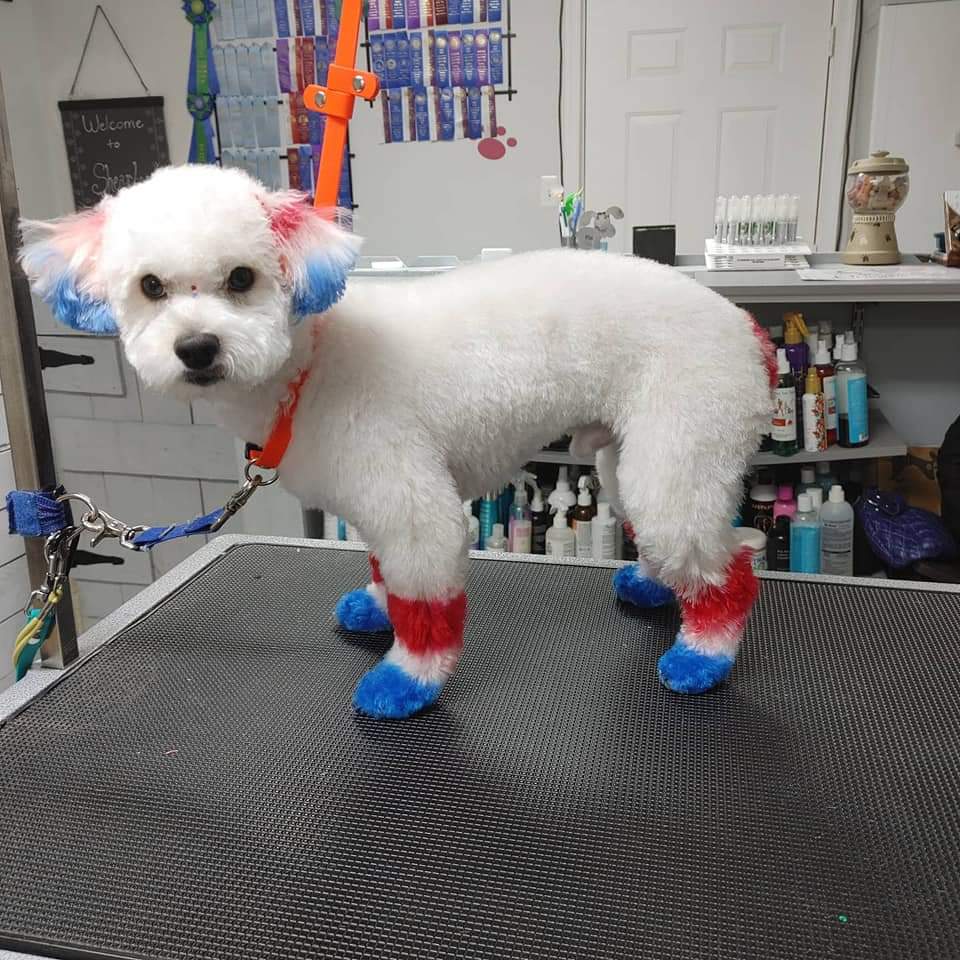 Pet Details
Rabies: we require proof of the rabies vaccine prior to your appointment. If you do not have this on hand, please contact your veterinarian and they can email the records to us, at [email protected]. You may also send us a photo of the records to (410) 207-4968.
Fleas: if you suspect that your pet has fleas, please notify us prior to your appointment so that we can schedule accordingly. There are additional fees for pets who have fleas
Matting: If your pet is extremely matted, we may not be able to accomodate the style you would like for your pet to have. We abide by the rule of "humanity over vanity" and will not cause extreme uncomfort to your pet. We will be happy to give your pet a fresh start hair cut and get on a grooming schedule so that you may have the hairstyle you would like. Please note: not all dogs tolerate longer styles and we ask that you keep the best interest of your pet in mind when selecting their haircut. There are additional fees for severely matted pets.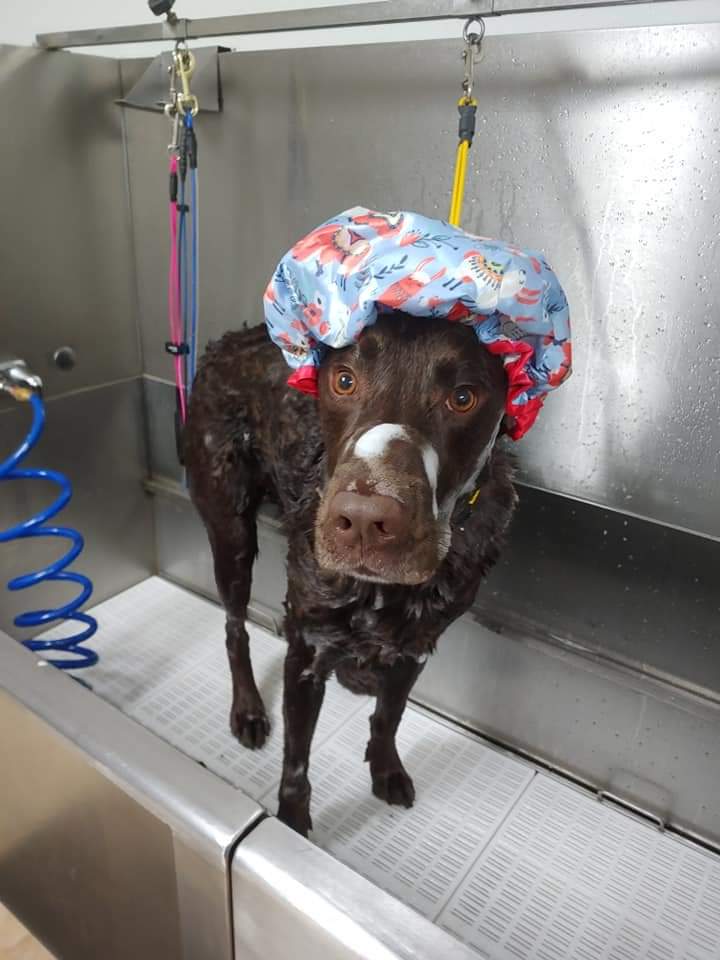 Pricing
Pricing varies greatly, taking into consideration size, age, temperament, weight, coat condition, and preferable style of haircut. We are happy to give you a rough estimate over the phone, by the details you provide, or at the time of drop off, however, we cannot guarantee that price. Once we work on your pet, we will be able to give a final price for that grooming